By Mathilde Madden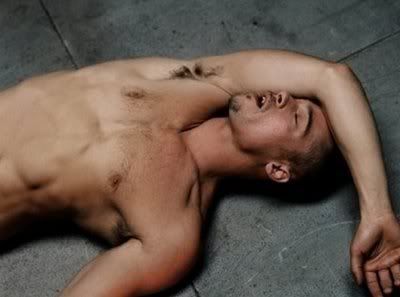 Well, finally, the boys have gone back to their sheds. And it's oh so quiet at last. We're just throwing away the last empty lager tins and sticky porno mags (mind you, we have to do that every Sunday morning at Lust Bites towers), and getting ready to resume normal service and bring you more of our delicious women-only radical feminist separatist shrew filth. Or something. Some of that might be a lie.

On Monday, Gwen Masters will be talking about living vicariously through characters. Like, say, writing or reading a story where a man gets eaten by a werewolf. And really enjoying the idea of being that werewolf. Perhaps.

Wednesday isn't the longest day of the year (that's Thursday) but we'll all be off doing pagan things on hillocks then, so Alison Tyler will get midsummer started early by asking you to pen us your sexiest flash fiction. Short-shorts for short nights. Sharpen those pencils.

Nikki Magennis is here on Friday. So expect more hedgehog sexing. Or something to do with Sex with Strangers. Or strange hedgehogs. Were-hedgehogs, perhaps.

Mathilde Madden
Excited about this. And this.