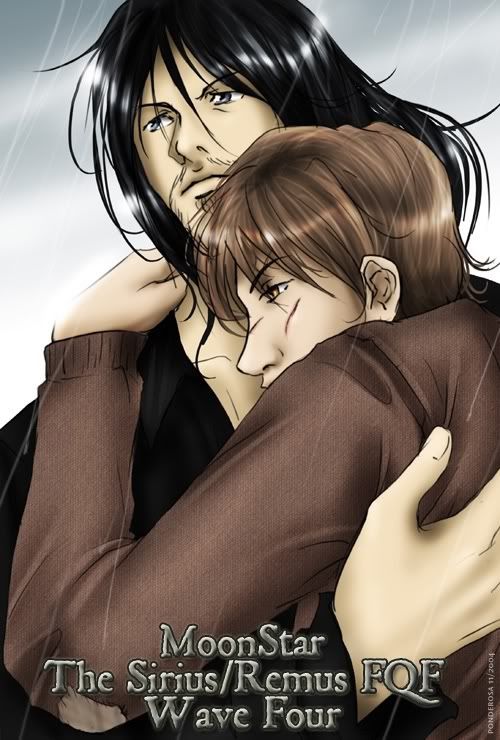 By Erastes

I came into writing erotica from slash fanfiction. If you don't know the term, don't worry. In 2003, neither did I.

I had just attended the latest Harry Potter film and, having read all the books to date as well, was suffering from a bit of a crush on Severus Snape. I was idly surfing around looking for information on him, and for Alan Rickman, when I hit a site called The Severus Snape Fuh-Q-Fest. I clicked on it before I'd even worked out what Fuh-Q-Fest might mean.

It was an archive of stories about Severus Snape. How peculiar, I thought, Why would anyone write about SS when he was already being written about? So I clicked on one of the stories…. I sat there with my jaw on the desk. Severus Snape was having a torrid affair with Lucius Malfoy. That was something I didn't expect. I clicked on another story. Severus was having sex with Remus Lupin in this one, with Harry Potter in another and so on…

I had no idea what I'd just discovered. I thought it was a website for perverts. (Although as I read on I gleefully counted myself among them)

What I'd discovered was slash. It took me a while to find out what it was called, the history behind it, the terminology, the idea of fandom. Most of all, I had no idea that an enormous number of people--invisible people, out there in the ether--were reading slash, writing it and loving it.

The term "Slash" refers to the / that you put between the two characters you are "slashing" e.g. Lucius/Severus, Kirk/Spock, Papa Smurf/Hefty Smurf (yes, really).

Depending on your point of view--and people will argue, or "wank," in slash fandom, over the slightest thing, including slash's definition--slash is the pairing of two characters, usually males (f/f pairings generally being put in the subcategory of femslash), who are not a couple in the book(s), film(s), TV show(s), series, etc.

So, according to purists, fanfiction about Kirk and Spock as a couple can be termed slash, but fanfiction about Brian and Justin from Queer as Folk should not be.

However, your mileage may vary. Mine certainly does. I tend to avoid the wankier side of Slashdom and call things whatever I bloody well like.

Being inspired to write a story is called "getting a plot bunny" or "being bunnied":

Plot Bunny = An idea for a story (usually used to refer to fanfic) that gnaws at the brain until written.

"I was up until 3 am last night, writing. I was just attacked by this Harry/Draco bunny that wouldn't leave me alone."

If there is a lacuna in the plot of a book or a film, or there's any doubt, however small, as to what the characters do when they aren't on the page, then it's a classic opportunity for the slash writer to add the missing scenes.

For example: In Harry Potter - Lucius Malfoy is canonically good friends with Severus Snape. Although they are never once seen together in the books, JK Rowling has referred more than a couple of times to their close friendship. Severus is called "Lucius' Lapdog" at one point – and that was the term that bunnied me to write about them, and the pairing is pretty big, having dozens of newsletters, writers groups and discussion forums dedicated to them alone.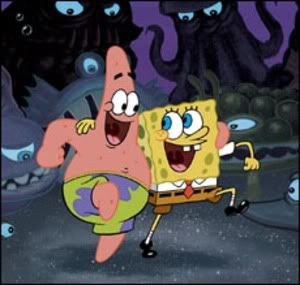 The biggest fandom is still the Potter franchise, but if you name any TV show, book or franchise, from The Borrowers to Buffy to Spongebob, you can bet that someone is writing porn about it.

As I have explained in previous postings I wrote a couple of fanfic stories and from there immediately started to write original fiction.

Some people, like me, have gravitated to original fiction via fandom, I am pleased to say. Lee Rowan, Jules Jones, Renee Manley, RW Day, T J Pennington (just to name very few names) have all broken away and are publishing their own ideas.

It saddens me that more writers haven't made the break--although I have to say, there's a lot of dreadful fic out there too, so I'm glad that many of THOSE particular writers haven't!

Some people are happy to stay in fanfiction forever. I know writers who have been writing it for over 30 years – before the net they would get their fanfiction fix by snail mail, writing stories and posting them around to each other and they are happy to stay in and that's good too. Whatever makes them happy, it's a harmless, enjoyable and *cough* stimulating hobby.

I am thrilled to now be writing and selling my original fiction, but I will never deny my fanfiction roots. It's the best "nursery slope" a fledgling author can have, in my opinion. There's a never ending supply of readers, people are happy at a moment's notice to read, critique, feedback on your stories. I learned more about writing in 3 years of fanfiction than I ever did in the real world. I thought I could write in 2003, but I soon learned I was hardly capable of making lines on paper. I'll always be grateful to Lucius Malfoy, Severus Snape, Remus Lupin and Sirius Black as I wouldn't be where I am today without them.

Further Reading:
McTabby Summary Executions.
These are author's own summaries of their own fics. And they are very very bad. Don't be drinking anything when reading.
Wikipedia's Slash FanFiction Entry
In Defence of Slash
What is Slash? An article with many good links within it