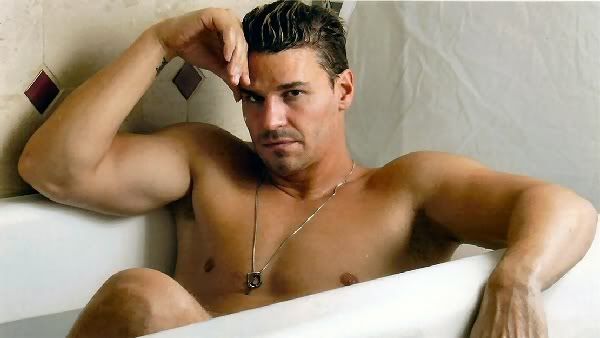 We only started this blog a few weeks ago at the beginning of December and yet it's been a glorious 2006. Just skim down the posts and look at all the wonderful stuff we have already had about dirty fantasies, dirty talk and dirty boys.

Want more? Think we can keep it up?
Well keep it tuned to Love Bites. We're taking New Year's Day off but then we're back with our regular Monday, Wednesday, Friday scheme, taking in the hottest edgiest erotica topics, sneak peaks at the newest Black Lace and Cheek books and all the random sexy boy pictures you can cope with.

Next year we have even more good stuff for you kicking off on Wednesday 3rd Jan with Shanna Germain starting a chat about pseudonyms and then on Friday 5th Janine Ashbless introduces her new Black Lace release Burning Bright – part of the new paranormal erotica line. And we're working on more, much more...

Meanwhile don't forget our competition. Still running until the 6th January. Go here.

And the picture? *sigh* I just like it. In fact, my new year's resolution is to look at this picture more often.
Mathilde
Madden