Kristina Lloyd

I love wet men. I think I'm meant to write something smart here but what's there to say except 'More! There! Oh, please, yes! Don't stop! There!'

Let me try a few words lest I be accused of gratuitously uploading hot pics.

Water on muscle is so pretty. Droplets sliding down a hard male body are heavenly. (See Exhibit A from the Wet Files.) Skin dappled with beads of moisture makes me want to lick (Exhibit B). I love shorn heads (Exhibit C) but there's something very suckable about soaked, shiny hair (Exhibit D).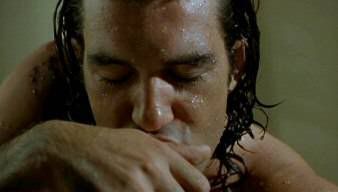 Water splashing off strength makes me go all weak (Exhibit E). Bodies under water make me go all dreamy (Exhibit F).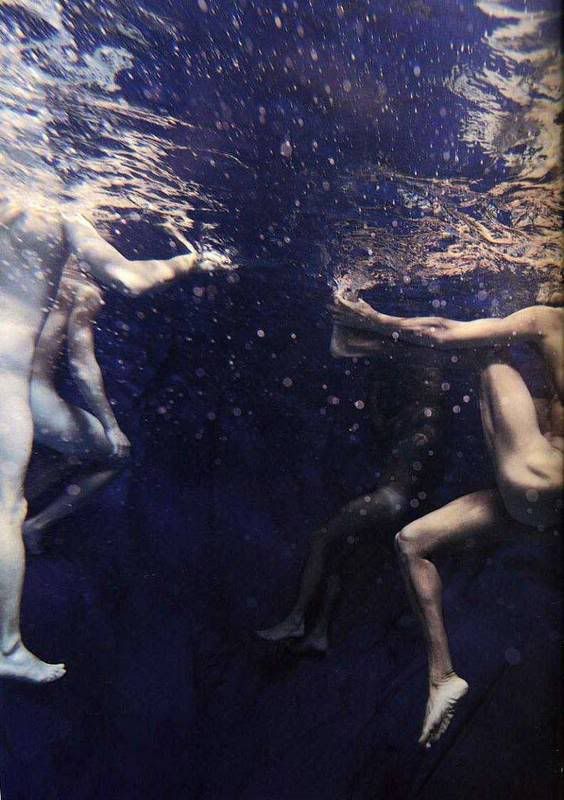 NB. I'm afraid you can only work out which exhibit is which by clicking on the photos. And when you do that, the image usually gets a lot bigger. I am so sorry to have to put you through this.

I'm a very good swimmer. I swim front crawl, head in the water, goggles on. You don't need to know that but it's a good excuse for me to offer Exhibit G, Becks emerging from the pool, proof of the wonders of swimming.

One of my earliest boyfriends was a competitive diver. I used to watch him jumping from the high board, turning somersaults, triple pikes, and then slicing into the water, clean as a blade. In my imagination, this happened in graceful slow-motion. I have to force myself to remember that diving is fast and twisty, and that the splash, though it's slight, still comes as a violent little shock. There's probably some innuendo lurking in that sentence but who cares. Exhibit H is our main concern here.


I love how water makes men part their lips because no one can keep their mouth shut when it's cool, wet and fresh. You need to breathe.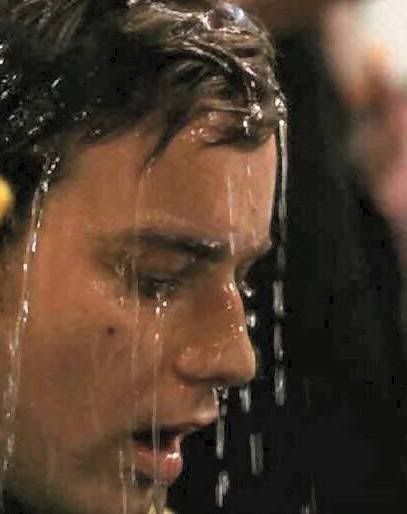 You need to taste. Okay, so women part their lips too, but we see this image of availability plenty, thanks. Men gaping is a rare and special treat. They're asking to be kissed, no? (Exhibits G & I.)

We've surely all got our No. 1 wets from film and TV: Keanu in Point Break or Colin Firth as Mr Darcy, shirt clinging to his chest. Daniel Craig emerging from the sea, à la Ursula Andress, scores highly on my wetometer. (Yes, that wetometer.) So let's examine J, K & L, shall we?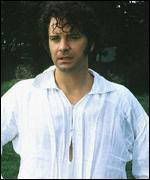 There. I think those three soaked specimens all go to prove my lack of point. Here's another lust-addled observation: a drenched man on his hands and knees is delicious - though I'm not sure why. Maybe there's something appealingly primordial about seeing a creature crawl from the sea. Maybe it's because his wet lips, when he gazes up at me, are just where I want them to be. Maybe I don't know and I should look at some pictures a while and see if I can work it out (Exhibits M, N & O).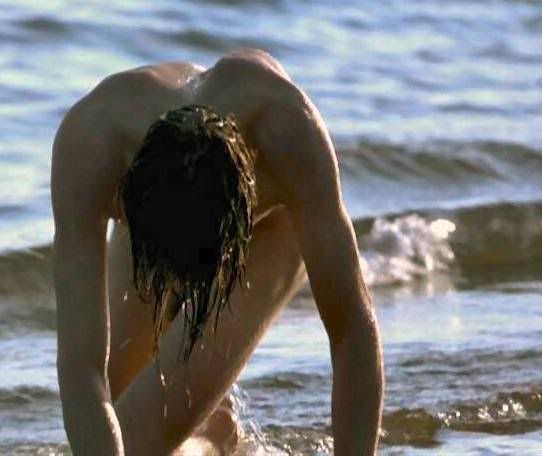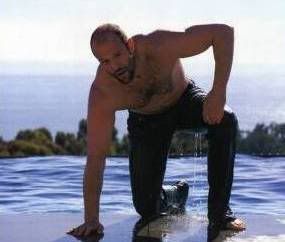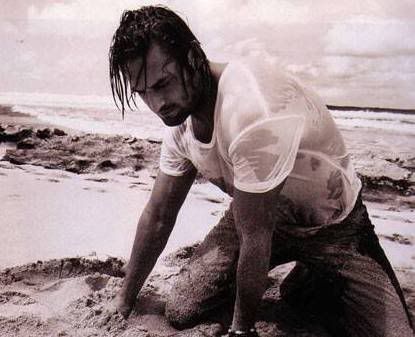 Nope, I still don't know the answer. But who cares when it feels so good? I also don't know why getting caught in the rain is so freakin' hot. In an early version of Split, my forthcoming novel, chapter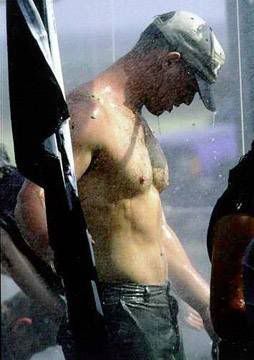 two centered around a bondage scene. Over halfway through writing the book, I realised this was wrong and rewrote several chapters, replacing the bondage scene with a kiss in the rain. Boy, it is one helluva sexy kiss. Rain is delicious. (Exhibit P, eyes right.)

There are many other ways for a man score highly on my wetometer: he could just stand there, water gushing past his bare feet; he could frolic in the ocean waves; or he could plain and simple give another bloke head while sprawled on the shower floor, suds swilling around them.


I should probably stop there before I'm tempted to open the Wet X-rated Files. I don't want to be the one who breaks the blog again.

If you're thinking - Wow, things don't get any wetter than this! - think again. Because look! We're giving away waterproof vibes! Lust Bites has teamed up with the very nice people at Love Honey and they're offering a bunch of fab freebies.
Top prize is this silver dream machine, a Jessica Rabbit Platinum Vibrator (RRP £39.99; Love Honey price £29.99). This is a serious piece of kit with ears that buzz and pulse in these totally fucking amazing - I mean, at 7 different settings. (Hey, I like to research, OK?) Also, this Jessica is silver and with Mathilde Madden's Silver Werewolf Trilogy launching in October, you know silver's the colour to be seen in ... um, you.

Love Honey are also giving away TEN runner up prizes of these nifty Waterproof G-Spot Tip Vibrators 7.5"
(RRP £16.99; Love Honey price £4.99). You need to be in the UK to be eligible for these but the Jessica can go anywhere in the world. If you want to be in the running for a G-spot vibe, please add 'UK' to your comment. All 11 winners will be announced this Tuesday, 28th. As ever, you don't need to say anything smart to be in the draw. All we need is a name to call out.

We've also got a fantastic discount deal with Love Honey. From now until 31st August, get £5 off when you spend £20 or more. Go here and enter the voucher code LUSTBITES or check out our sidebar link. Love Honey are particularly cool in my book because they'll recycle your poor abused rabbit and give you a new one half price. 'Ecogasms' is the word!

Now please - coo over my dripping men, tell me you want it bad, real bad, and beg to be entered in the giveaway. Good luck!