Mathilde Madden


After I finished the award winning Equal Opportunities, I told Black Lace that I didn't think I had another contemporary erotica story left to tell. I'd done a woman who spies on gay men having sex, a woman obsessed with a male prostitute and a woman who likes to tie disabled men to their wheelchairs. Where to go next?

We talked about a short story collection. We talked about a novel about an escapologist called No Escape. We talked about a sequel to Peep Show.

And then Mr Adam Editor said something in passing about vampires and bondage. I caught the very next train to London, ran headlong into Black Lace Towers, jumped on his lap and said, 'Really?'

Next thing I was doing a short story collection about bondage loving vampires… a short story collection and a novel… A short story collection and two novels… three novels: a trilogy… and not about vampires, about werewolves.

Wow.

Suddenly it was three books. Three books in a year. To come out every other month in Oct 07, Dec 07 and Feb 08. (Dec 07, Feb 08 and Apr 08 in the US). That meant writing three books in a year. Scary. These books were a very scary proposition. And not just in a good way.

I looked at some naked pictures of David Boreanaz to psyche myself up.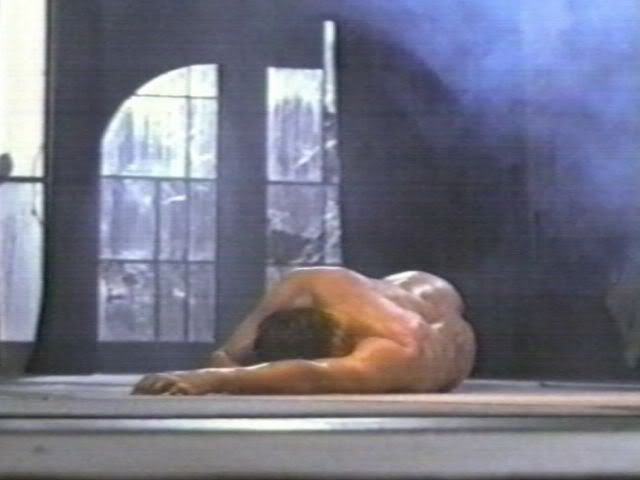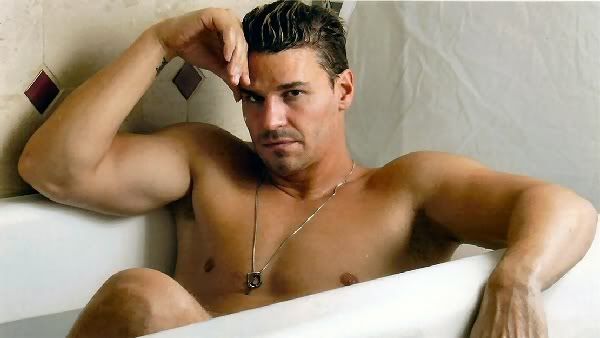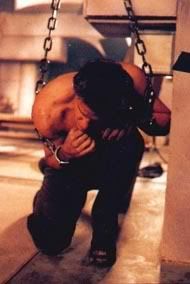 I love werewolves. I love the beast within (slightly clumsy) metaphor for what male desire is like and what women desire in men. I love machismo, butchness, bestialness. Muscles and jaws and fangs and claws.


And it's not just the uber-hawtness that means werewolves are made for erotic fiction. Changing form means they end up naked in unusual places. Werewolves are like Jane Gay or Barbara Winsor or any other of those 'Oh goodness, all my clothes have accidentally fallen off' bimboids. Except, you know, hot. And gorram WEREWOLVES! Werewolves also get locked in cages, made to wear collars and, in the case of my beyond-butch leading man, have to chain themselves up before they have sex in case they change into a big bad wolf and, you know, eat their partners. I mean *really* eat them.

The plot of The Silver Collar is almost traditional. Iris and Alfie are lovers. Deeply besotted until one night a werewolf attacks them and Iris's twin brother, Matthew. Matthew is killed and Alfie is bitten. Alfie becomes a werewolf as Iris becomes a werewolf killer.

Suddenly their relationship isn't going so well.

Years later, the wolf inside Alfie is taking over. He doesn't just change into a wolf at full moon. He's unstable. The magic in his body is coming apart. Sex makes him change. He can only fuck if he's chained to the bed to protect his partner. The one thing that can help Alfie is an object called The Silver Collar. The one person who knows where that object is: Iris.


*

Alfie said, 'I've been all around the world looking for something to control it. I found out about the collar…'

Iris's mind was elsewhere. 'Hang on, did you say sex was your main trigger? Orgasm? So does that mean you can't have sex?'

'Er, well.'

'You! You can't have sex. You, who slept with the entire college before we got to together. Now you can't have sex without it changing you into a wolf.'

'Well, it wasn't exactly the entire college. Anyway, I can have sex. I kind of found a way to… Look, can we talk about the collar?'

'Can we talk about you not having sex?'

'I can have sex. I just have to be…' He looked away from her, down at the ground and back up. 'Chained down.'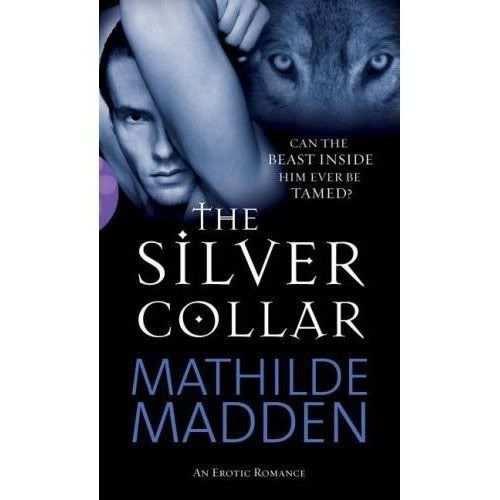 Comment on this post,
yesterday's
or tomorrow's to be entered in a draw to win a copy of each of my books
Peep Show
,
Mad About the Boy
and
Equal Opportunities
plus
The Silver Collar
. With two runners up prizes of copies of The Silver Collar all with bookmarks and signatures and love and jiffy bags and freeness and all that nice stuff. Just growl at me and I'll know you want it.
Visit my
Silver Werewolves blog
for character snippets of
Blake
,
Iris
,
Alfie
,
Misty
,
Leon
and
Lilith
.
Tomorrow I'll be posting a little teaser here on Lust Bites and the first chapter of The Silver Collar exclusively on
Silver Werewolves
.