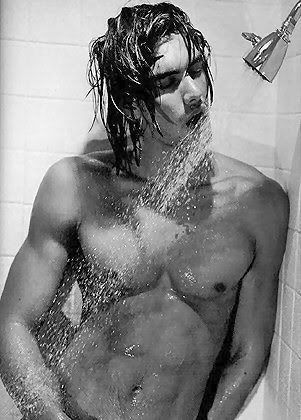 By Mathilde Madden

Janine Ashbless – the woman who once wrote hot dragon sex and made it work (my god, did she ever) – will be here on Monday to celebrate the US release of her dirty, steamy paranormal filth book, Burning Bright. Yes, it's scary porn: full of sweat and blood and other fluids. And as a semi-pro werewolf handler, I have to admit, I'm more than a fan of delicious monsters.
We move from Beasts to Breasts on Wednesday, when we celebrate International Women's Day in our own style. International Women's Day is fine by us, but truly, here on Lust Bites, everyday is International Women's Day – so we thought why not make it International Hot Women's Day? Yep – Girl Crush Wednesday: hosted by Nikki Magennis, who is the subject of more than a few girl crushes herself right now thanks to her post last Friday demonstrating the power of her sexy, sexy mind.
And then, just when you thought all we cared about was smut and jungles and frottage, we hit you with the big one on Friday when Madeline Moore takes a look at the dirty book you're currently reading/writing and asks, 'But is it art?' I am not sure how it works with books, but when it comes to men in the nude, it is clearly art if it is in black and white. Like the startlingly artistic image above.

Tilly aka Mathilde Madden
Locking imaginary werewolves in imaginary cellars for your pleasure since 2006