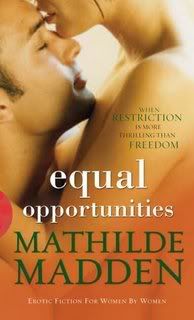 The UK is covered in snow, but I still urge you to rush out to the newsagents and buy a copy of The Daily Express because today it features and interview with me! Me! ME!

Yes, I know eveyone in the rest of the world is desperately jealous. Don't worry. I'll try and get a scan or something up. I have a PDF - that's not a lot of use, is it?

Tilly aka Mathilde Madden
Famous Person

ETA: And Equal Opportunities even had a little flurry on Amazon today. I knew I had a reason for doing this.