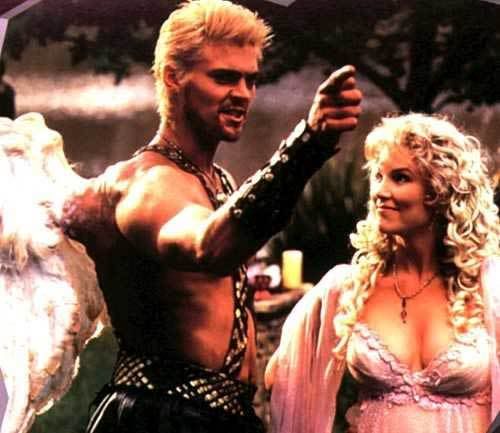 You should see it round here. Everyone's dusting and hoovering and baking cakes. We're all wearing dintsie little maid outfits. No smut is getting written. And all because sexpert, author and journalist Emily Dubberley will be ringing the doorbell on Monday, here to be our very first guest blogger. As a writer of both sexy fiction and sexy non-fiction she'll be talking about blurring the lines between fantasy and reality when telling tales.
And before you get a chance to catch your breath from that, on Wednesday, Kristina Lloyd will be here to unveil our massive Valentine's Competition. Win your body weight in erotic fiction. Or something. Kristina will also be carrying on the fantasy and reality theme by inviting you to unravel the secrets from the lies in a saucy Valentine's game.

And how could we possibly end a week like that? Why, with a trip to the circus, of course. Roll up, roll up for more fantasy and reality this time in the form of magic and illusion. Nikki Magennis and her delicious Black Lace debut novel Circus Excite will provide all the sparkling sensual entertainment you need to close the week.
Happy Viewing!
Tilly aka Mathilde Madden
Amateur werewolf bondage enthusiast