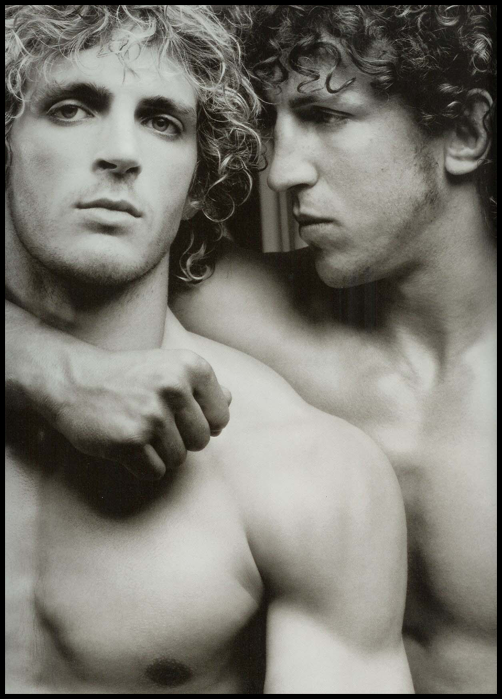 I'm a woman. And I don't really understand men all that well. I don't think they're from Mars or anything – and a lot of the time, I'll admit, their behaviour and motivations make perfect sense. But after close observation of one subject for over ten years I know that they are different in more ways than the anatomical. For me, that makes them hard to write about.
You might be thinking, hey, Tilly, everyone's different. And you're a writer. Can't you use your imagination? But the thing is, yes, I can. But how do I know I've got it right? Can I imagine what it's like to be a man? Especially with erotica. Can I write about feelings of sexual desire from a man's point of view and be convincing?
When I wrote Equal Opportunities I decided to write it in dual first person point of view with the hero and the heroine taking it in turns to tell the story. Dual first seemed like a great way to convey the conflicted mix that was Mary and David's relationship. But I was scared of writing my hero in first person. Not because he was disabled and in a wheelchair, not because he was nearly ten years younger than me, but because he was a man. First person male point of view. Surely I'd get found out.
Here's a snippet (his kinky girlfriend Mary has told him he can't come for 24 hours – that's why he's so frustrated by everything.):
David
But really, some days every woman in this place seems to have another job moonlighting as a body double for an Eastern European shot putter. Some days, most days in fact, it's as grey and depressing as a pre-Jamie-Oliver school dinner.
So, like I said, I thought I'd be okay – or, as okay as anywhere - but I'd reckoned without this new girl. Eleanor she's called. And, well, she's what they call a breath of fresh air. In this wasteland of sheer unsexiness, Eleanor is pure totty. And she is a trainee physiotherapist's, which in anyone's mind approximates to nurse, which, of course - when it's a girl like Eleanor - approximates to sexilicious.
And guess what I so don't need right now! Yup, sexilicious.
No matter that Eleanor is make-up free and has her hair screwed up in an ugly purple butterfly clip. No matter that her uniform is at least two sizes to big and bags and sags around her little waist, looking as grey and greasy as old fish and chip paper. No matter that her shoes are scuffed-up cheap trainers rather than Carry-On-Matron-style stilettos. Today, and in my tortured state, Eleanor looks fucking hot. And, what's more, underneath her function-over-form work-togs Eleanor is totally my type. From her honey coloured highlights to her neat petite ankles. She even has that kind of that mouth I like. That sort of pinky-coloured permanent moue.
She has a cocksucker's mouth. And the funny thing is, I have a cocksucker's cock.
Strange thing is - despite my concerns - the best comments in reviews were always saved for him. For David. My first person male hero.
And here's the thing. I write books for women. Do I write about men in a way that is 'real' or do I write about men in a way that I wish was real? I might not know for sure what *real* men are like but I know what the men I like to read about are like. They're sensitive and damaged and conflicted and stifled and loving and stubborn and dangerous and naked. And dangerously naked.
Are they anything like *real* men? I don't know. I don't know if I care. One of my favourite things in the world to read is slash fanfiction – stories of men in love with men written by women (and the odd gay man who often doesn't know *what* he's got himself into). Are the men in these stories realistic? Does it matter if everyone's having fun?
So what do you think? Do you want realism or fantasy? Do you want to read and write about the kind of men who could really be the boy next door, or do you prefer a knight in shining armour type who you know in your heart might be too good to be true? Or perhaps you disagree with me totally and think that writing about men is no different form writing about women. Perhaps you actaully are a man.


Well tell me, or I'll send the boys round.
Mathilde Madden
Creative Director
The Mathilde Madden Foundation for the Preservation of Dangerously Naked Men